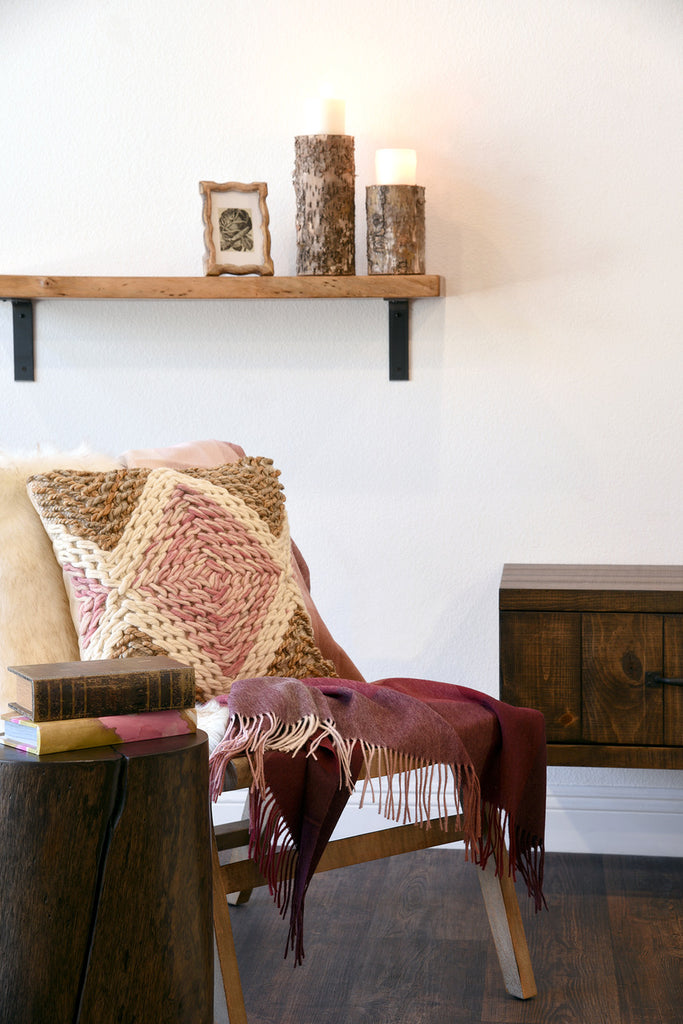 August 11, 2017

Is it already that time of year again?  YES!  And I won't lie… the FALL season is one of my favorite times of year!  Fall has so much to offer from the change of season to the colors and familiar aromas that give a sense of comfort, home and cozy evenings in front of the fire!
Back to school has also arrived and now is the time to start rethinking your decor scheme! A little early? Maybe, but once school starts time flies!  Life gets busier and before you know it it is mid October and you have yet to alter your decor for fall!  Get it done now and you will be less stressed and very pleased when you don't have one more item on your 'to do list' to worry about!
Let's talk about Fall decor for 2017!  "Blush" is a popular color that is going strong this year into the fall and winter season.  The 'pink' pallette has been influencing interior decor schemes and will continue with the beautiful, yet subtle,"Blush" pink! 
 If you're a lover of earth tones and neutrals then have no fear because they are still making their mark! All shades of brown bring a sense of warmth and create a cozy atmosphere for those long winter evenings!  Don't be afraid to go dark!  Especially if you have light or white walls!  Warm up your space with browns, blacks and dark greens! If you have the time, budget and are adventurous, a dark accent wall is a quick, fun and impactful change!  However, if that is not an option you can reflect your color pallet and seasonal decor in your wall art!  
Texture in rugs, woven materials, pillows, throws, faux furs, wall tapestries and macrame are a simple way to create your look with little time and effort!  Layer up your couch with a faux sheep skin in warm tones, add a throw, a couple of new pillows and you're done!  
Want a big change this year?  Swap out the arm chair or accent chair your getting tired of looking at!  Even replacing a single piece of furniture such as a chair that is in a visible area of your living room can make a huge world of difference!  Don't be afraid to mix and match fabrics for an eclectic look!  If you want the impact of a big change but a new piece of furniture is out of the question then swap a chair from another area in your home!  
Throw some brass inspired accents around the home!  A table lamp or maybe brass bookends! Metals will continue to be relevant and brass is taking the spotlight as we enter the Fall/ Winter 2017 season! 
Once you have your home decorated how you want it the holidays will be a much simpler task to prepare for!  Remember your color pallet has been created and your holiday decor will act as accent pieces!  
Keep an eye out for the Woodwaves seasonal category coming soon!  Each year we choose our favorite seasonal and holiday decor to share with you!  Also, our much anticipated Farmhouse Barn Door Entertainment Center will be making it's debut just in time for fall!  We are so excited to share this new piece with you as it has taken much time and consideration to create!  There will be a variety of configurations and two colors to choose from so stay tuned!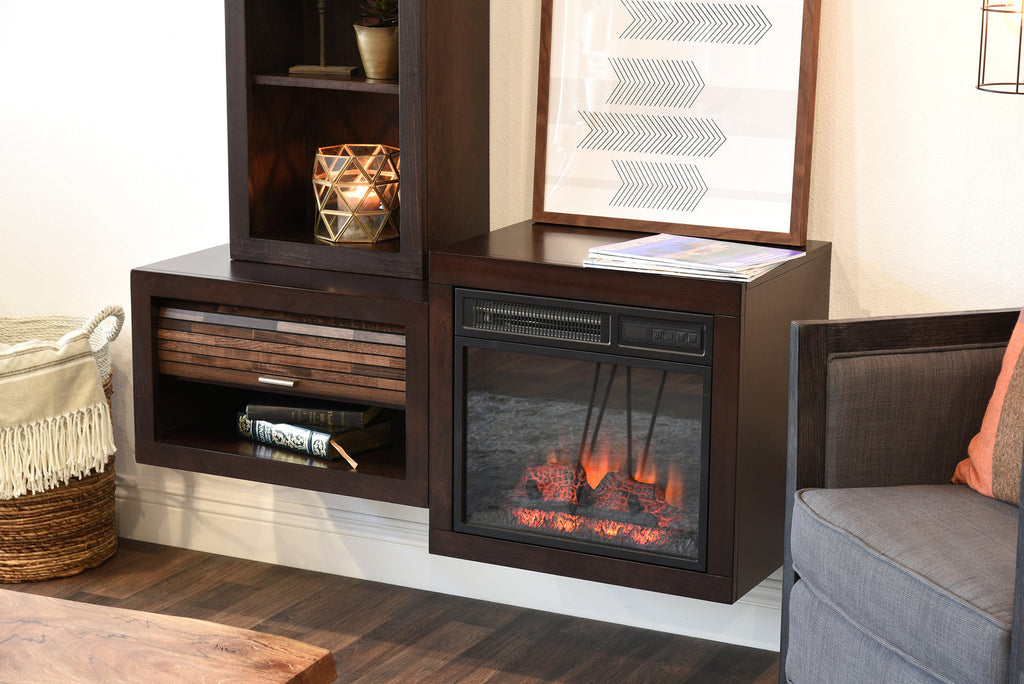 July 25, 2016
Living in a small space can be challenging and often times I wonder…where will I put 'this?' Woodwaves has created, and is continually creating, innovative ways to organize your space whether it is small or big! We shouldn't have to sacrifice comfort and simple luxuries due to a lack of space!
The newest members of our family are the Floating Fireplace units. Just as our floating entertainment centers are modular the fireplace can be mounted in a variety of configurations along side our classic Eco Geo Collection. There is the single firebox which can be purchased alone or along with our Eco Geo units! We also have a double unit, which is a fireplace on one side and a media cabinet on the other!
Space saving possibilities are endless with these contemporary wall mounted pieces. Our Eco Geo Units effortlessly float on your wall while keeping your media equipment, books, or really anything you desire to stow away, out of sight! You have the ability to create the illusion of a clutter free space without sacrificing your affinity to style!
Personally, I love the floating fireplaces, as I do not have a fireplace in my 'small space,' this is a perfect and stylish solution! An extra perk is that the electric fireplace also has a heating unit, which can be switched on and off! You can quickly heat a small room and turn it off- space saver, aesthetically pleasing and keeps you warm! If you're like me and you love to rearrange furniture these pieces can be moved and easily repurposed to accommodate your current needs. Whether you need an entertainment center with a fireplace, a single fireplace in your bedroom with a standalone Eco Geo Side unit for a nightstand or even a floating end table then this collection is for you!
There are to many possibilities to mention so go to our website and check out our modern and trendy fireplace units: http://www.woodwaves.com/collections/wall-mountable-tv-stands?page=2 Take a look at our ever popular Eco Geo Collection and realize your interior design dreams with a custom built in look for a fraction of the cost! http://www.woodwaves.com/search?type=product&q=eco+geo